Yes there are tulips in Texas and like everything else in Texas, they are big and beautiful.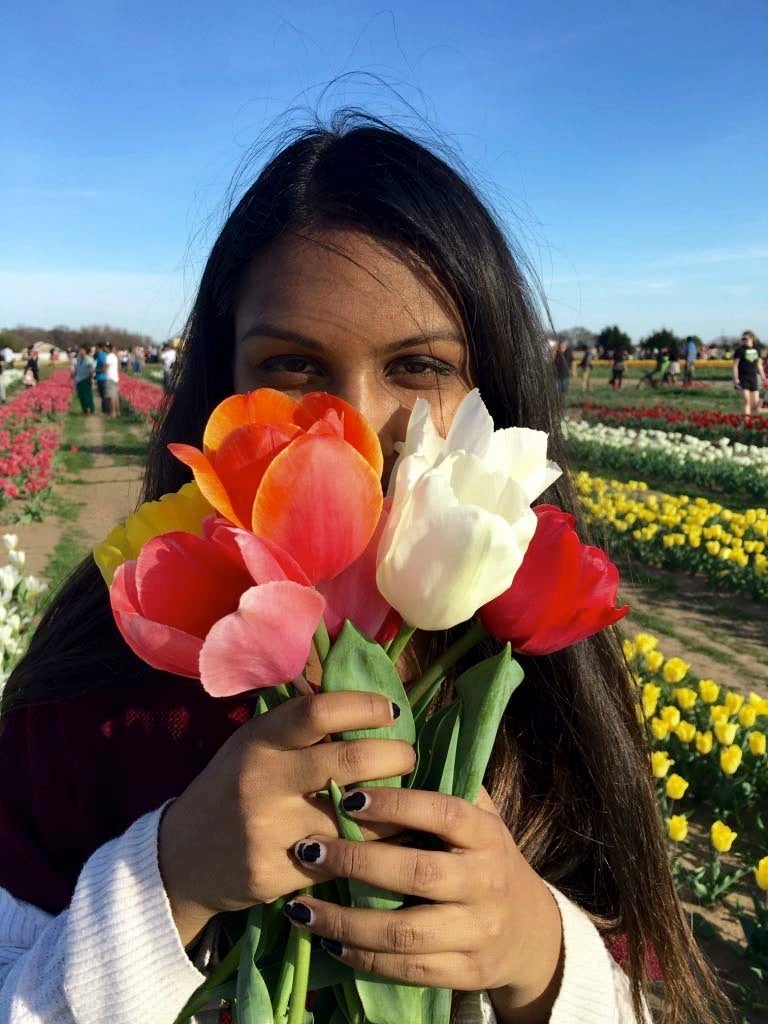 We have a yearly tradition of visiting the Dallas Arboretum during their Spring bloom season to enjoy the hundreds of colorful spring blooms from tulips, daffodils, Dutch Iris and hyacinths, pansies, violas, poppies and thousands of other spring-blooming annuals and perennials. Dallas Arboretum was the only place around town where you could see rows after rows of tulips – that was before Texas Tulips entered the spring blooms scene.
Set in a farm only 45 minutes drive from Dallas, Texas Tulips looks like a mini getaway to the tulip fields of Holland. With a forecast of sunshine and high 60s this weekend, we are planning on packing a picnic and stopping for a visit. For a minimum entrance fee you get to pick the tulips you want in a cute basket. Then you pay for the tulips and the staff puts them in gel and wraps them beautiful to take home and enjoy. Texas Tulips has brought the joy of Holland tulips right here to Texas!
Source: http://www.huffingtonpost.com/entry/a-texas-tulip-farm-with-roots-in-netherlands_us_58af9142e4b02f3f81e445b9